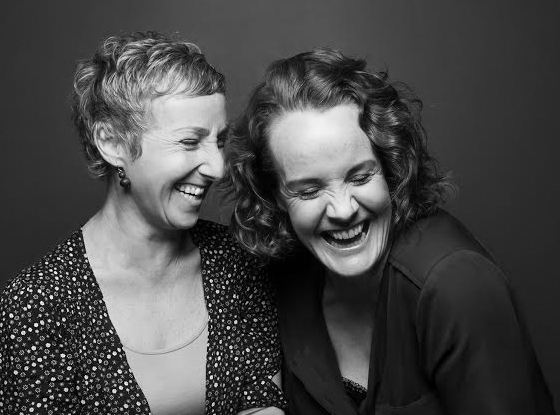 Essential Theatre is run by dynamic duo, Amanda LaBonte and Sophie Lampel.
They met at drama school many moons ago and are thrilled to see Essential Theatre grow from strength to strength. "I can't believe we are looking to the future and seeing a 20 year celebration on the horizon" says LaBonte. "I never expected to be here after all these years, but the response from the work we present continues to be positive, it's overwhelming" Lampel adds.
With experience panning over two decades they are now considered leaders within the theatrical landscape. When spending time with these women it's obvious that both Amanda and Sophie are two very passionate theatre makers.
The company is best known for Shakespeare in the Vines, a national tour of Shakespeare's classics to wineries and gardens across Australia. "I'll never forget our opening night in the Barossa Valley – 400 people in 40 degree heat – it was a resounding success and we revisit the area every year!" says Lampel.
This outdoor theatre event continues to grow each year, reaching regions from The Clare Valley to Margaret River and as far north as Palmerston, Northern Territory.
Essential Theatre re-interpret the classic texts for modern audiences delivering vibrant and engaging productions.
One of the best things about this company is their approach to the text – they relish the humour that Shakespeare gave us 400 years ago, and do not rely on contemporary or cheap gags. "I'll never forget an audience member coming up to me after a show, and saying, "Gees it was just like a good episode of Neighbours, only better!" says LaBonte. They strip back any pre-conceived ideas as to how Shakespeare "should" be presented and create a production accessible and enjoyable for all.
In 2017 Essential Theatre took a leap of faith, ran a kick ass crowd funding campaign and reached the international stage in Edinburgh, not bad for a self funded theatre company, hey? August 2017 saw them take their critically acclaimed all female production of Julius Caesar to the Edinburgh Fringe Festival. "This was something I will never forget" says LaBonte "It exceeded all our expectations," adds Lampel "it was a definite career highlight!"
In early 2018 the company joined forces with another Melbourne independent theatre company, Three Birds Theatre. Alongside director John Kachoyan, they created "Enter Ophelia" – a gothic black comedy about secrets, madness and mansplaining. This premiered at La Mama Theatre and was a huge success – it sold out and the season was extended twice and then went on to tour to The Australian National Gallery ACT, GPAC, Stratford Courthouse, Little Theatre Traralgon & Horsham Horsham Town Hall in 2019.
The 20th anniversary for this company approaches quickly. "We are planning something big, something that resonates with us as women and story-tellers" says LaBonte "and it's time."  They are yet to announce what this is, however the excitement is palpable.  Lampel adds "The plans are very much underway, this will see us collaborating with other producers and venues across the country. We can't wait to share the news once all the details are signed & sealed.  It's big!"
This company deserve each success – they are clever and driven, passionate and endearing women. Whether you're new to the work of Essential Theatre or a regular audience member you are guaranteed a night to remember.